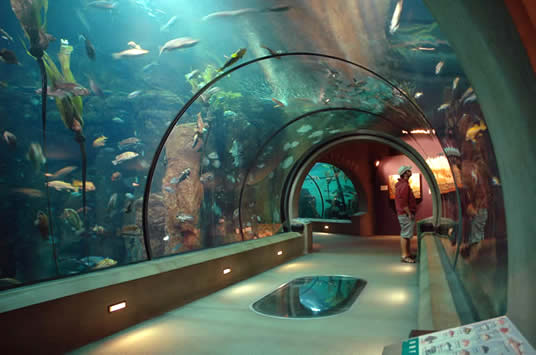 Passages of the Deep - Oregon Coast Aquarium
The Oregon coast is filled with activities. This series of blog articles are all within an easy day trip from our Oregon coast bed and breakfast, Sandlake Country Inn
Oregon Coast Activity- #9 The Oregon Coast Aquarium
Located in Newport, Oregon, the Oregon Coast Aquarium is a must see. Since 1992, the Oregon Coast Aquarium has been at the forefront of sharing, interpreting and preserving the beauty and biological diversity of the region. The arrangement of the Aquarium exhibits were designed to guide our visitors from one ecosystem to the next – from the top of the Coastal Mountain range to the dark, muddy bottom of the waters offshore. As you visit, you'll notice a progression in our exhibits, starting with the habitats closest to shore and ending in the blue vastness of the open ocean.
View Larger Map
Oregon Coast Aquarium
2820 Southeast Ferry Slip Road
(541) 867-3474
Diane Emineth,
Sandlake Country Inn
Oregon coast activities #9, from our blog series "101 Things to See and Do on the Oregon Coast". Day trips from Sandlake Country Inn, an Oregon coast hotel alternative.